New £5m health and social care centre officially opens
May 21, 2021
A new £5million health and social care centre to provide hands-on experience and training to the next generation of key workers has officially opened its doors.
The new Marches Centre of Excellence for Health and Social Care in Telford will provide state-of-the-art training facilities for courses including nursing, paramedic and social care students.
The official opening at the University of Wolverhampton's Telford Campus on May 20 included a ribbon-cutting by the Mayor of Telford and Wrekin, Councillor Amrik Jhawar. He was joined by University Vice-Chancellor Professor Geoff Layer, Chief Executive of West Midlands Ambulance Service Anthony Marsh and Chair of the Marches Local Enterprise Partnership (LEP) Mandy Thorn.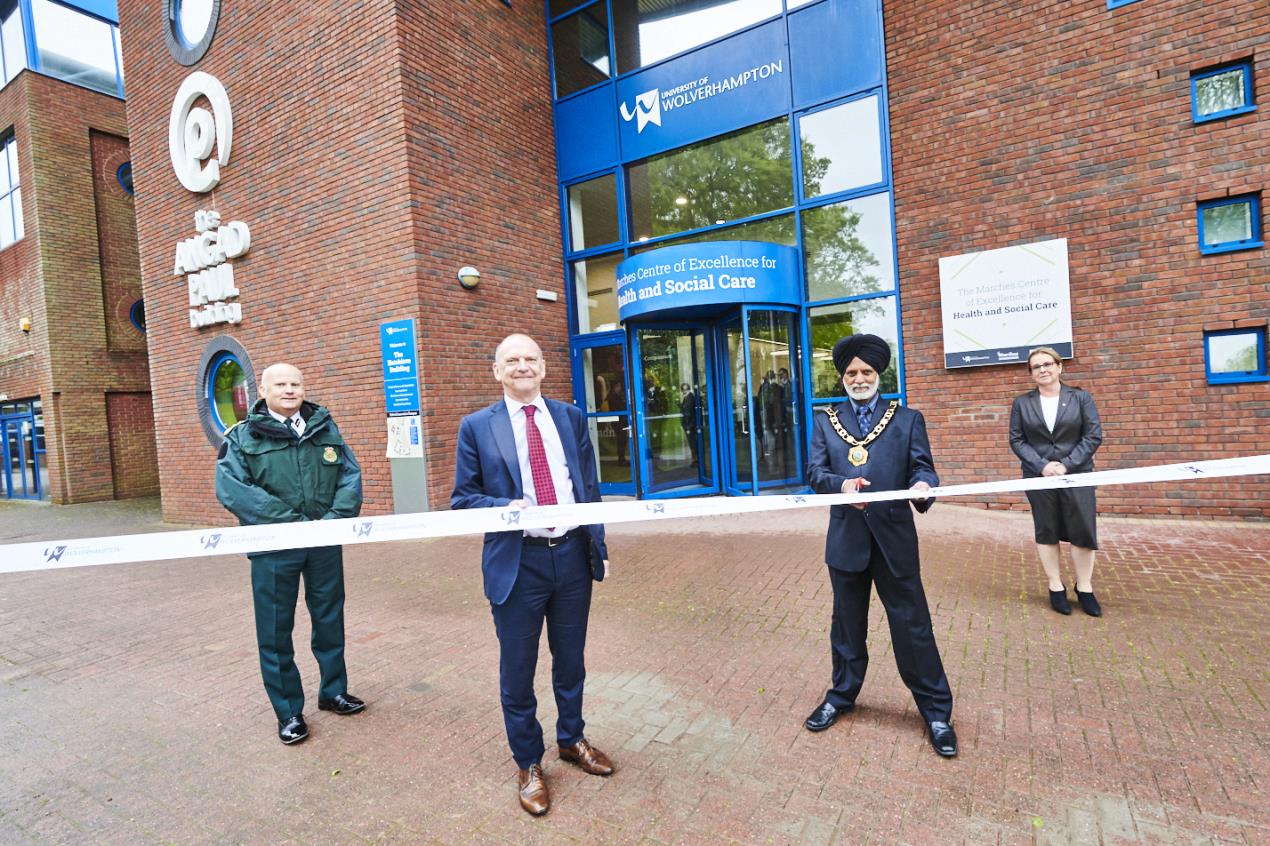 The opening featured videos of students and staff in action and was live streamed to enable potential students, staff and partners to join in the event.
The Centre, which has received £3.5m Growth Deal funding from the Marches Local Enterprise Partnership (LEP), will enable students to gain hands-on, real-life experience of the profession they will enter and ensure they have the skills and knowledge to benefit employers.  
It provides new skills and simulation facilities that can be used across health and social care disciplines. It will proactively address shortfalls in health professionals across the Marches area, with an emphasis on local people and students who will become key workers within the region.  
The new facilities will include a room for paramedic science and other disciplines, a mock house, various teaching spaces and new student social spaces.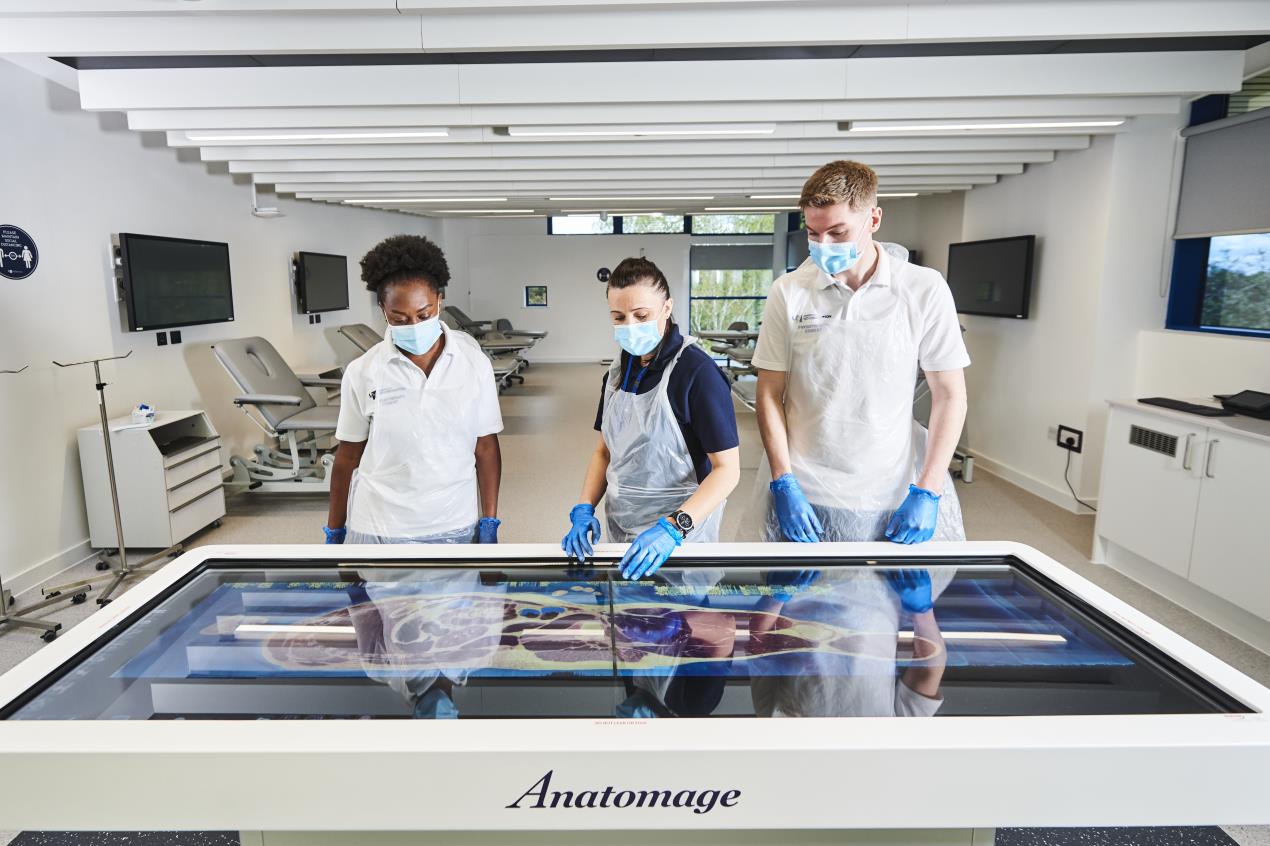 Vice-Chancellor Professor Geoff Layer said: "We are delighted to officially open the Marches Centre of Excellence for Health and Social Care. To complete a project like this during a pandemic is an amazing achievement, and we would like to thank everyone involved, including the project team and our partners.
"This centre will provide state-of-the-art training facilities and equipment for the next generation of key workers, as well as enabling those already working in the health and social care sector to gain new skills. Our 10-year plan, Vision 2030, outlines how the University is focused on being a driver of social and economic transformation in our region, providing opportunities and influencing change, and developing the health and social care workforce to meet local demand is a pivotal part of this ambition."
Chair of the Marches Local Enterprise Partnership (LEP) Mandy Thorn said: "This wonderful new centre makes good on our commitment as a LEP to ensuring that we have first-class training and learning opportunities in this crucial sector for the whole region.
"It will help us retain more of our young talent in this region by giving them the skills and experience they need to meet their own career ambitions and to create more high-value jobs and opportunities for years to come, with all the spin-off benefits that that brings to the wider economy.
"I can think of no better investment that the Marches LEP could be making at this time."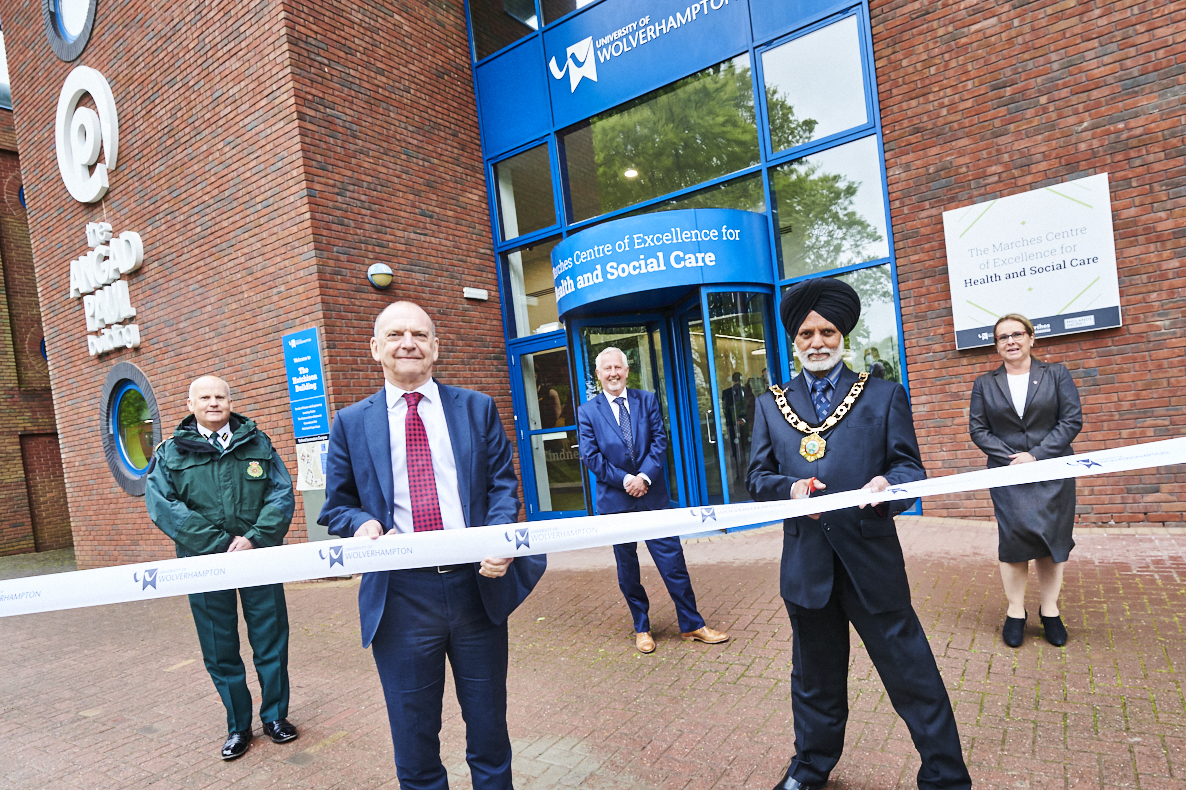 The Centre includes an immersive reality suite for emergency planning and simulations of a variety of clinical and non-clinical settings, interview and mock office environments for social work training and student collaboration spaces.
A new Anatomage Room has been created, following on from the success of similar innovations at the University's Wolverhampton and Walsall Campus. This features a state-of-the-art Anatomage table which allows students to digitally 'see' inside the human body.
The first phase of the project will see the development of new academic courses, Degree Apprenticeships and Continuous Professional Development (CPD) courses at the Telford Campus from September 2021.
Overbury's Birmingham-based team was appointed via the Pagabo Framework as the contractor to lead the refurbishment and fit out of existing space in the Angad Paul Building, designed by architects Broadway Malayan.
Andrew Wood, Managing Director from Overbury, said: "We're enormously proud to see the doors officially open at the Marches Centre of Excellence after a challenging year for the health care system. Playing a small part in shaping the tomorrow's key worker gives us so much pride and perspective."
The University Project team worked with Faithful & Gould as the client-side project manager, Gleeds as Project Management and cost management services. Design MEP managed the mechanical and electrical elements and Design2e as structural engineers.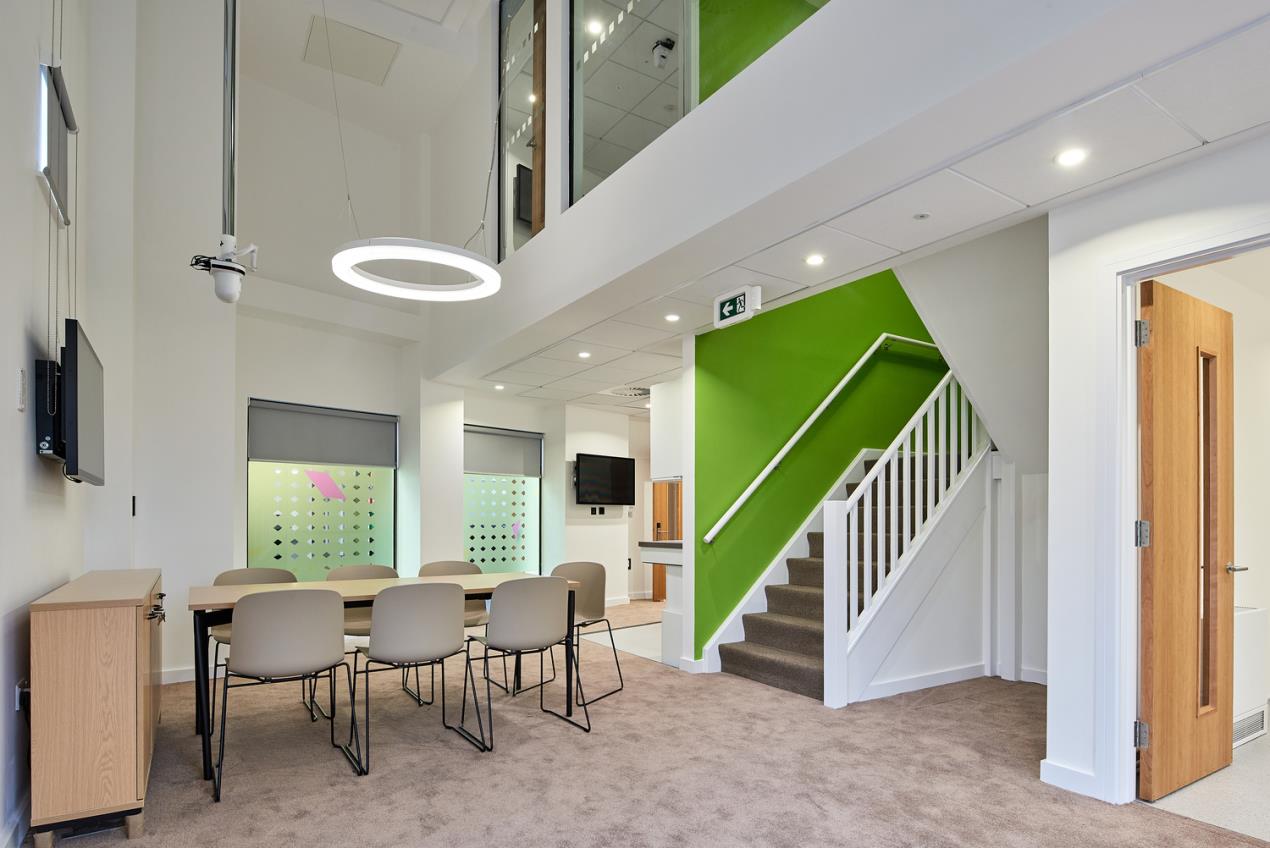 For information about courses, visit: www.wlv.ac.uk or find out more about Open Days: www.wlv.ac.uk/opendays